How to Sell Products on Newegg
Selling on Newegg is easy. First you register to sell on Newegg and list the products that you want to sell on Newegg marketplace. Customer sees your product and makes a purchase. You will receive a notification to ship the product. You deliver the product to the customer and confirm shipment. newegg will deposit the funds into your bank account after deducting our free.
If you want to register your store on Sears.com Then you need to submit some required document to Sears.com seller center.
Step: 01
First you need to register to sell on newegg. You will need the following information to register.
Your company details
Your contact details – email and phone number
Basic information about your business
Bank A/c details
You need to fill registration form:
You fill some basic detail about your business and register newegg and time of forma filling you choose category which are your product and Click submit application button. After successfully registered.
Now you can login In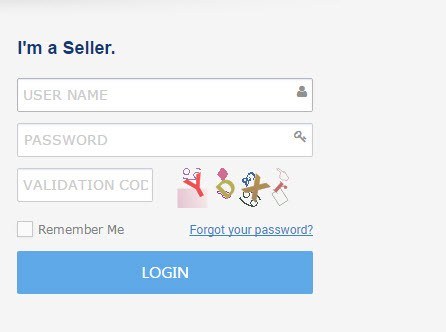 Step 2:After successfully login newegg seller panel you can go to Manage item menu and Click on the
Item Creation link then click on create a new item and select proper category according to your product.
Step 3:After selection of product categories now we've to move on next step by clicking on continue. Now we have fill product information according to available tab. There are four tab is available.
In specific information tab you have to fill item dimensions, Item weight, Item package, product description and more other.
In detail information tab you have to fill material, Item color, Item brand, style and more other.
Price, Inventory, Shipping and Images Tab
In this tab you can fill price, inventory (quantity of your product), images and click on submit button. You are successfully list your product.
Information about mandatory field of "all above" Tab
The field name which is start with "*" is known as mandatory filed and it is required field without filling this field you can't save the data.
Bulk Product Listing
Using this method you can adding multiple items to your merchant account can be a time-consuming process. Instead of adding products one-by-one, sellers
Step For Bulk Products Listing:
Step 1:You can download template on newegg seller account.
First of all you go to click manage item link then Batch item creations link and click on that

You can click Download template and then you can go Action dropdown menu and choose Batch item creation. And some other information you are enter like template file type: ".XLS",".CSV etc….. and next Industry means type of products and next is your product category you can choose. Then Click download File template Button. You can see below image:
Fill value according template and click upload button and you can select files where your template save given path then click Upload files you can see below image:
——————————Completed——————————